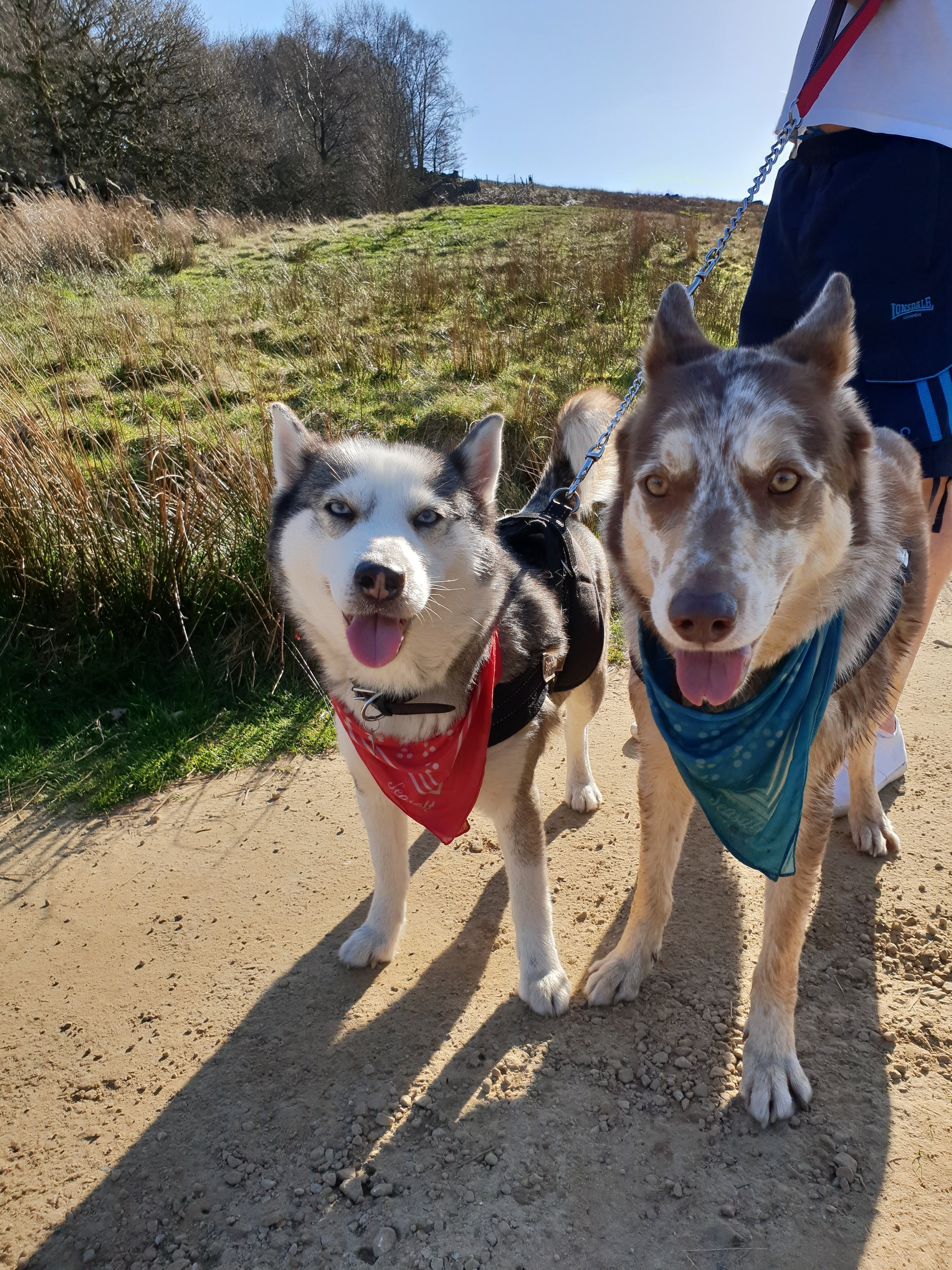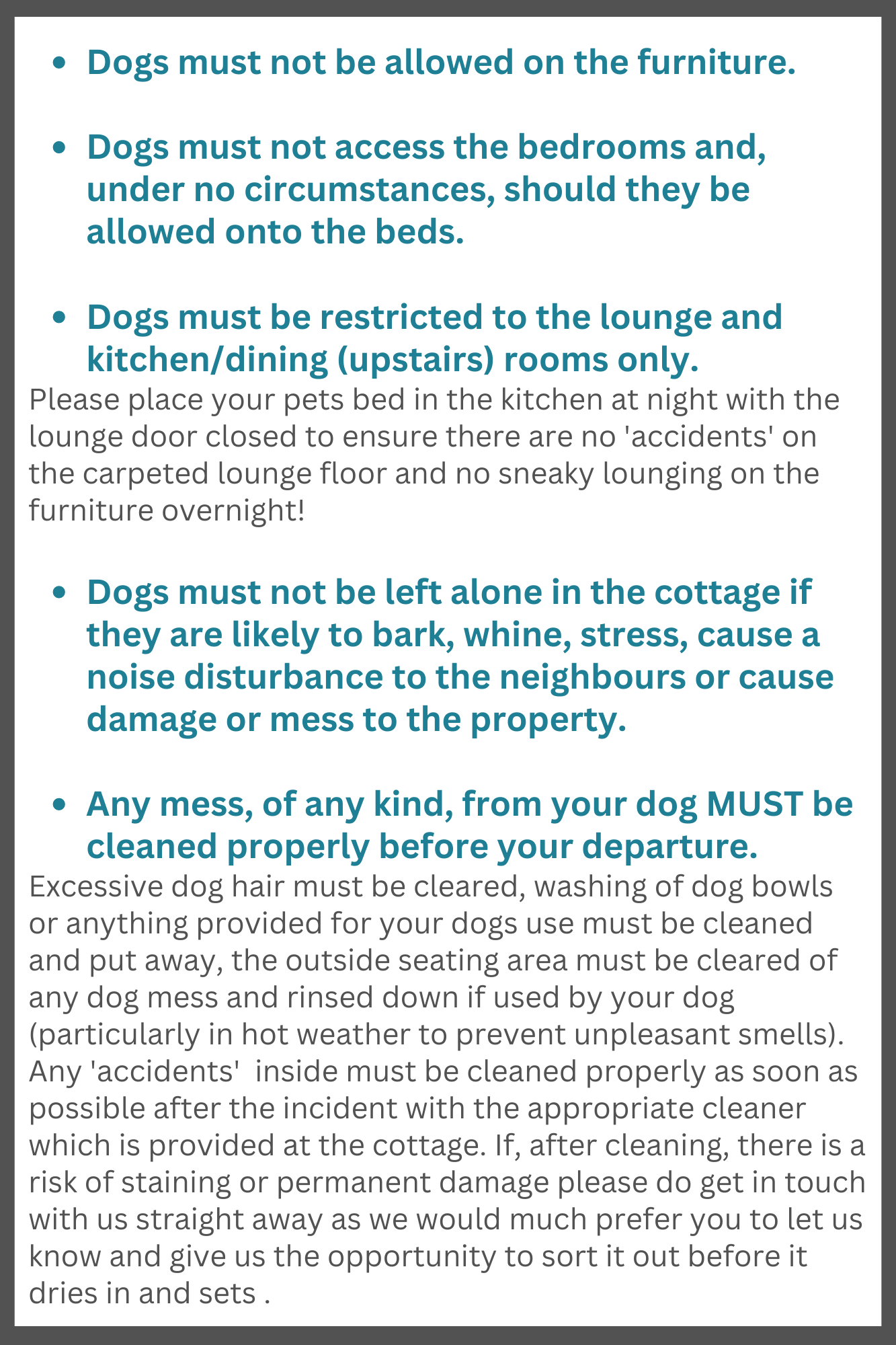 Dog Rules
We allow up to 2 well behaved dogs per booking, 3 subject to approval (size/ breed/ behaviour/ age) to stay in the cottage absolutely free of charge.
However, as we do not make any charge to bring your dogs we do not expect to clean up after them. Therefore, to be fair to our non dog owning guests, and to respectful dog owners, and to enable us to continue to accept dogs, we have a few dog rules, which you'll find on this page, which we hope you will find fair and will be happy to adhere to.
Please note: We do thoroughly check the cottage on check out to ensure that all traces of dog are removed prior to the next guests checking in. Time for any extra cleaning of the cottage if the dog rules are disregarded is not factored into the rental cost, and therefore, any extra cleaning costs, including time over and above our usual cleaning time, will be deducted from your damage/housekeeping deposit. It may be necessary to replace bedding, pillows or mattresses due to embedded dog hair if it is too time consuming or cost effective to remove manually. Any costs over the deposit amount will be invoiced to the lead booker. With this in mind, please do make sure that any accompanying guests bringing dogs are aware of the dog rules too.
Thankfully, and to reassure you, the majority of our dog owning guests leave the cottage as they found it and only a small number, currently only 4 in 6 years, have given us cause to retain any deposit.
Ultimately, if your dog likes to hear itself bark, loves to sleep on the bed or lounge on the furniture, or if you simply don't want to clean up after them, then this cottage is, unfortunately, not for you. If however, your dogs, like ours, live within these boundaries anyway, we'd love to welcome you to enjoy your break and the beautiful surrounding countryside together at The Old Wash Kitchen.
Check Availability